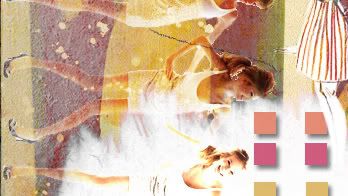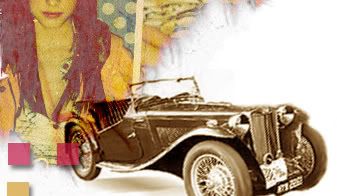 Thursday, October 15, 2009
NO LONGER HERE.

i'm now blogging at:

www.davinadave.tumblr.com

Tuesday, June 16, 2009
i think im going to start blogging again, for real.

i think i wanna start fresh and get a new URL. we shall see..




Monday, May 25, 2009
work work work.

i hate working.

but i love earning money, i tell you if i could only claim my over time during my internship,
i'd be a freaking millionaire. okay, stop,
that was exaggeration.

all i do during weekdays is, wake up, work, come back and sleep right away. really.

haish. i need some life dude.
oh shit, i'm not earning anything, i have one major trouble, i can't curb my lust for shopping.
online shopping that is.

HELP.

Monday, May 18, 2009
ive never had such bright colours on my head,
yeah, i mean my hair.

mama decided to treat me today, all in a sudden i may say,
color, and highlight.

wow.
now i look different i should say.
mama was worried, she liked it, yet scared for me, why ?
cause its brighter than my usual style.

tomorrow is my big day.

internship is scaring the shit out of me.

dammit. wish me luck.

Saturday, May 16, 2009
the semester's over. wow, that was fast. really.
in a glimpse everything flew so fast.

today me woke up and finally did something beneficial. hehe, it has been ages since the last time
i 'pampered' my body, oh no, not spa, this is a love-hate relationship, work out, yes.
ive been so lethargic, living my life, being an architecture student does not help out that much.
i know i know i am giving too many excuses, hehe, that's not a reason to abandon my body huh?

went to Bukit Cerakah. ahhahahah the last time i went there was in form four was it? there was this camp trip, i remember having loads of fun, reminiscing how my tent was ransacked by monkeyysssssssssssssss. haiyo, they took all our food. erghh, and one funny scene where we found one of our bras hanging on one of the branches. hahhhaahhahahahahahahahahhaha.

yeah, back to the present, we rented out bicycles, can you imagine me cycling more than 6 kilometres??????????????????????????????? pain in the ass i tell you. very pancit. i was the last one, it hit me how far have i 'deteriorated' since high school, i was a sport's person i tell you,
what happenned?? so pathetic.

my new resolution, yeah i think its not too late huh, i plan to stay fit back again. lol, wish me luck.

did i mention im starting my internship this monday? its nerve wrecking honestly, to actually work? i feel sooooooooooooooooo intimidated, really. especially to work in a big firm?
ill be working at Veritas, opposite KLCC, next to Avenue K, how 'strategic' is that?

Damn, i have to wake up early for the nest 6 weeks just for work.

blerghhhhhh

Friday, May 1, 2009
it has not been a good week to me in a nutshell.

too many things are happening, its great however that i have only two more papers to go.
History of Architecture and Architectural Science. history is scaring me the least to say,
i have not much clue on it, despite the fact i have all the notes. reading these words, even meticulously, would only drive me insane.

i am at home the whole day trying to stuck my head with some ancient architecture propaganda.
lol. one topic actually caught my attention; Archigram. its this anti-architecture movement.,
how they introduce avant-garde architectural group; inspired by technologies.

imagine having

plug - in city

, a massive mega structure with no actual buildings; just framework where cells, capsules and standardized components can be fitted in. yeah, imagine star trek.

however, those are all on papers.

real influence of Archigram that you can see in today's architecture;
is the Pompidou Centre.

yeah ive polluted my mind in the good way with all these knowledgeable 'gibberish'.

later days.



Saturday, April 11, 2009
did i mention im on -taking-my - own - sweet - time mission?

thats simply because my submission date has been postponed.
well well well,
when will i ever stop procrastinating? sigh.

its due this monday, i can say im on track, how ever its better to have a goodnight sleep the night before your submission, ive never actually had any experience of actually sleeping one day prior to final crit day! iskhh.

i'm going to continue to do my work now, elevation and section, then 3 D, then , compose,
then , color?

hish, i haven't planned my presentation!!! adoy.

gotta go, cant wait to end. then im free as a bird. hooray. ;D